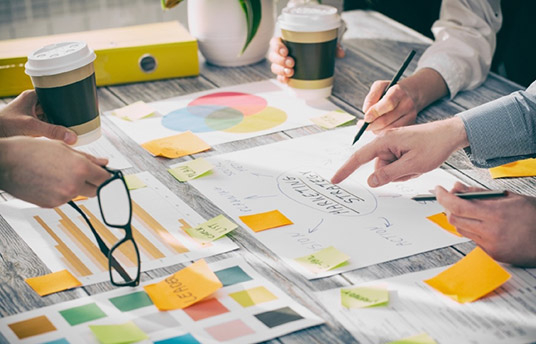 20 Sep

Design process of an advertising agency

Before starting on anything we need to determine the exact need of the client the best we can. When approached for a new job a meeting needs to be set up to discuss the scope of the work and gather as much information as possible to clarify a direction as clearly as possible. The more information available the easier it is to determine the client's needs.

Using the information in the meeting you will be able to develop an outline of the content and goal of the project which you can present to your client for approval. It is best to include the dimensions, technical data and specifications for print and web work.

Design should be creative. Before moving on to design itself, (not to worry about the next stage) take some time to think about creative solutions for the project. It is even a good idea to take a look at some of client's favorite ads and ones he dislikes but you goal should be to come up with something new that would separate them from the rest(unless they wish otherwise).

Before moving on to computer software, create some simple sketches of the layout to show the client without spending too much time on design, quick sketches with the logo concept, line drawing showing where elements will be placed, etc. This is the quickest and most effective way to find out if you are headed in the right direction.  

After research, finalizing content and approval you can move to the actual design phases. It is a good idea to at least present the client with at least two ideas. You can agree on how many unique versions are included in the pack.

Be sure to let your client know that you encourage mixing and matching the designs you provide. They may like the background of one and the font of another. Don't be afraid to give your opinion on what you think looks best; after all you are the designer.

Conduct solid research; create an accurate outline, using that, sketch out ideas and go for execution.